Come and join a team passionate about innovation and excellence!
Vem fazer parte de uma equipa apaixonada por inovação e excelência!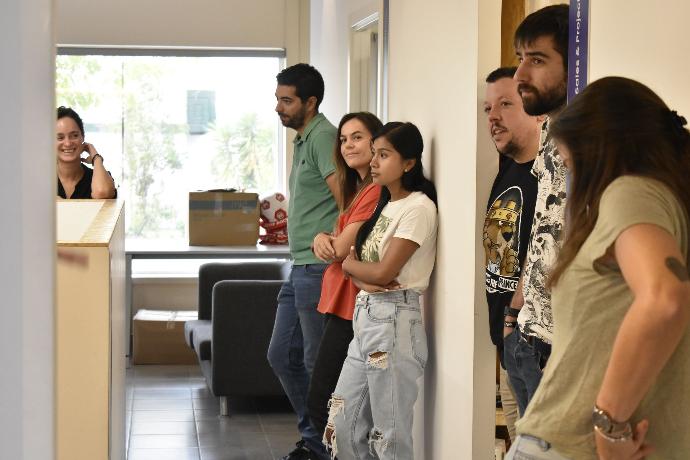 Much more than technology

At Arxi, we believe in training and empowering our employees to thrive and have a significant impact.
​Belonging to our team means being part of a collaborative and innovative organization that specializes in Odoo implementations.
We offer a dynamic and inclusive work environment where all ideas and contributions are valued and recognized.
Growth opportunities

We are committed to your professional development. We offer opportunities to expand your skills and abilities, face new challenges and grow with and within the company.
Collaborative culture

We promote a culture of teamwork and collaboration. You will work alongside talented professionals who are passionate about what they do. We encourage open communication, knowledge sharing and a mutually supportive work environment where everyone's voice is heard.
Innovation and technology

We are at the forefront of technology and innovation. You will have the opportunity to work with innovative solutions and tools, contributing to the digital transformation of our customers. We embrace modern work methodologies and encourage creative thinking, with a view to success.
Work-life balance

We understand the importance of maintaining a healthy balance. We promote flexibility, because we believe that a happy and fulfilled employee is a productive employee.
Customer success
​We are dedicated to delivering exceptional services and solutions to our customers. You will have the opportunity to work on amazing projects and collaborate with clients from different sectors and industries. Your contributions will directly impact its success, creating a sense of pride and achievement.
indústrias. As tuas contribuições impactarão diretamente o seu sucesso, criando um sentimento de orgulho e concretização.

Supporting leadership

Our leadership team is dedicated to your success and will provide you with guidance, mentorship and growth opportunities. You'll have access to all the necessary resources and support to excel in your role.

Together, we will shape the future of the digitization of companies and make a difference in this sector.