Odoo - Sales software and integrated CRM to manage the entire negotiation process
​Track your leads, close opportunities and send quotes quickly and conveniently.
​Optimize the entire lead and opportunity management process

​Make communication easier between the commercial and marketing department;
· Schedule automatic activities based on your sales flow;
​Get all the information and history through each lead or opportunity page;
​Get performance analytics against defined metrics;
​Organize the salesperson's work through scheduled activities;
With Odoo sales software, you can send clear and complete quotes to your potential customers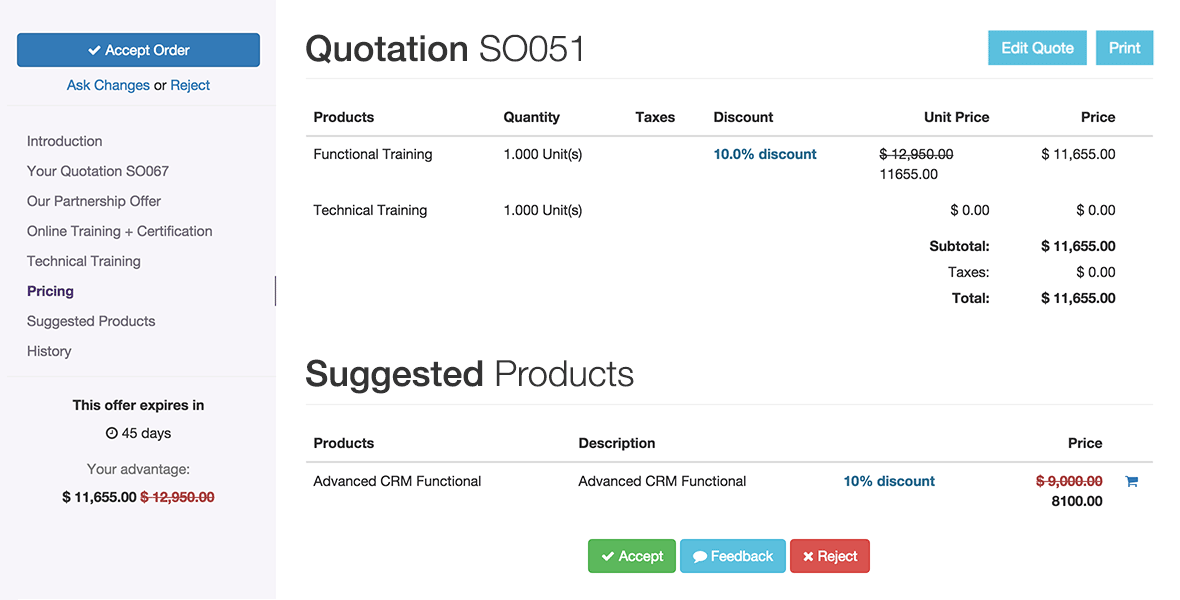 From quotes to sales orders: Convert quotes to sales in just one click. Allow the customer to confirm the quote with the digital signature.

Contract management: Create invoices, register contracts, track billing phases and upsell other products or services.

Customer Portal: Your customers can have access to the portal where they can check the entire history of budgets, contracts, invoicing, sales orders, etc.
Marcar demonstração

​Talk to us, we are available to prepare a demonstration suited to the reality of your company.
​Send professional quotes
​Offer multiple payment options
Some Arxi clients

Companies that trust Odoo
Sales Management with Odoo

​Managing your company can be done with just one software
Talk to us for any question