Odoo - Human Resources software
Recruitment, performance evaluation, expenses, absences, attendance, etc.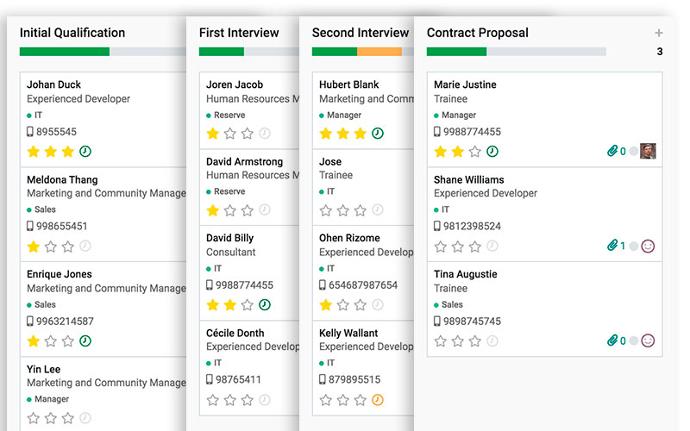 Follow the application process


Follow all candidates and create a database with the profiles and documents attached;

Monitor all vacancy communication channels (eg websites and portals). Know which communication channel converts the most;

Customize your recruitment process and define all stages: Pre-qualified, first interview, second interview, negotiation, etc.;

Get performance reports for your links on various job platforms.
Everything you need to manage your company's human resources internally


Leaves, allocations, time sheets, performance reviews, expenses.

Use the timesheet app to check your employees hours and attendance. You can assign employee hours to projects and tasks.

Manage your employees leave. Management of vacations, sick leave, justified absences, etc.

Quickly obtain and approve all expenses allocated to each employee. Once approved, the expenses will be updated in the Odoo accounting application.

Evaluate the performance of your employees and get all the necessary reports.
Book a demo

Talk to us, we are available to prepare a demonstration suited to the reality of your company.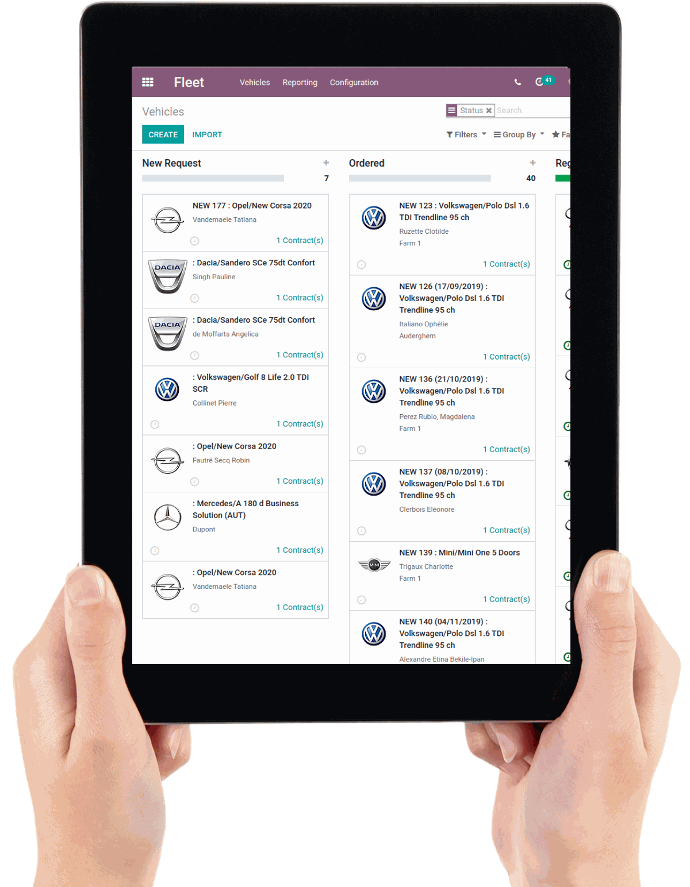 Odoo Fleet - Manage your company's fleet

Management of vehicles, contracts, costs, insurance, tasks, etc.
​As the Odoo software can record all the activities concerning your company's fleet. Fuel records, inspections, insurance, maintenance, etc.;
Set up a vehicle policy within the company and communicate it to employees;
Create reminders for managing recurring tasks in each vehicle. Insurance payments, inspections, etc.;
Track all costs allocated to each vehicle and automatically integrate them into the accounting.
Some Arxi clients

Companies that trust Odoo
Human resource management with Odoo

Managing your company can be done with just one software
Talk to us for any question