Odoo - Software for project management and planning
Organize, schedule, plan and analyze your projects with Odoo software.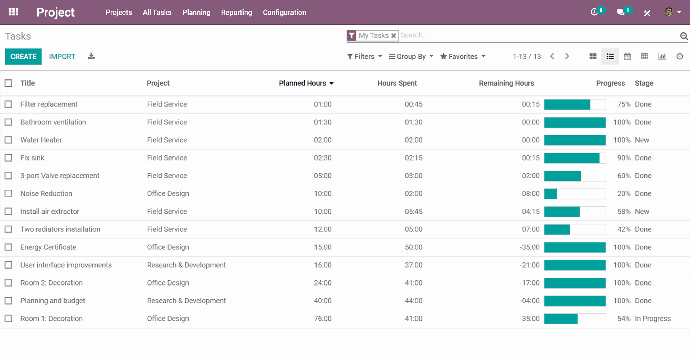 Organize the needs and availabilities of your employees assigned to each project;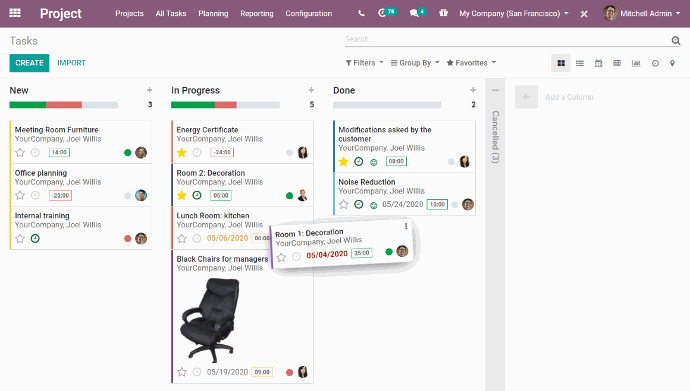 Software built with the power of visual information in mind.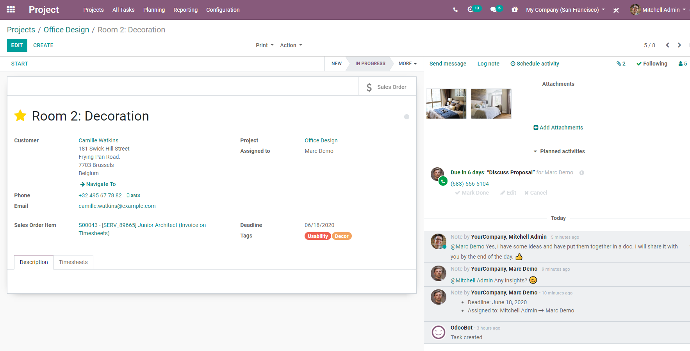 Discuss tasks and share documents within each project.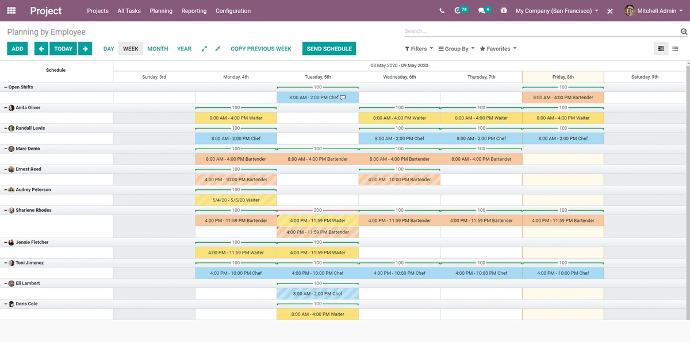 Dynamic planning with Gantt chart. Understand and adjust the planning of your projects in a few clicks.

Ask for a demo

Talk to us, we are available to prepare a demonstration suited to the reality of your company.
Manage your meetings online. Automate your booking process.

Allow customers to choose meeting day and time according to their availability.
Take full control of your schedule. Set your available times and customize schedule intervals.
Sync your calendar with google calendar;
Allow rescheduling and send automatic reminders by email or SMS;
Customize your appointment form. Configure the form to get more information about the customer or potential customer.
Track your and your employees time on each project.

Times can be tracked on any device, anywhere.

Task management, schedule control and time sheet.

Aplicação "knowledge"
Reúna o conhecimento da sua empresa, disponibilize-o para toda a equipa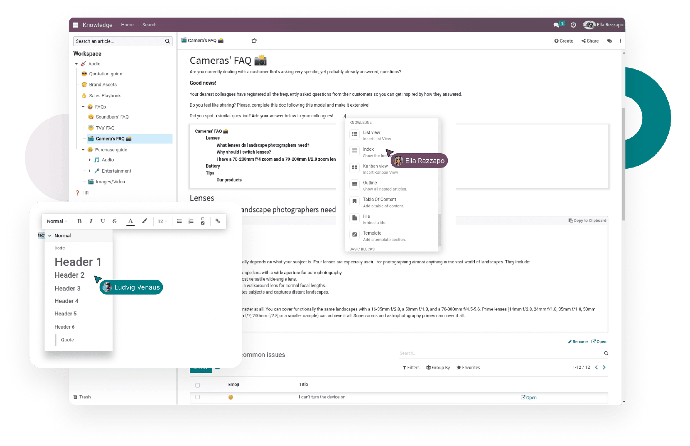 Trabalhe simultaneamente num artigo e melhore a sua base de conhecimento em conjunto!
Acesse à sua aplicação "knowledge" a partir de qualquer aplicação Odoo.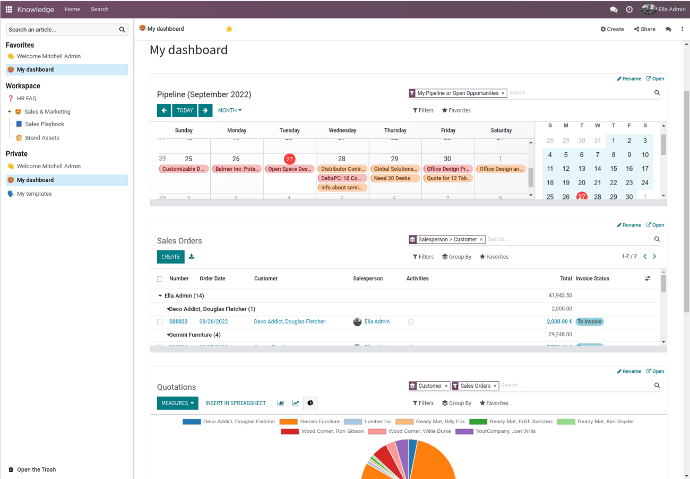 Crie o seu dashboard personalizado. Obtenha uma visão clara de toda a informação que necessita.

Some Arxi clients
Companies that trust Odoo
Management and planning with Odoo

Managing your company can be done with just one software
Talk to us for any question