Odoo - Certified accounting and invoicing software
​Manage and create all the necessary documents for your accounting.
Bank synchronization

​Put your documents synchronized with your bank. This can be automatic or manual.
Billing

​Create AT-certified invoices and manage your business collections.
​Account and expense management

Control supplier and employee invoices. Save time on expense reporting.

Reports
​Leverage Odoo's Business Intelligence and make informed decisions. Make projections, calculate commissions, analyze the data.
Document management

​Manage documents with all employees in one place
Signatures

​Simplify digital signatures. Submit, sign and approve all documents.
Odoo Accounting and Invoicing Software - Integrate all Odoo modules for effective management of your company's accounting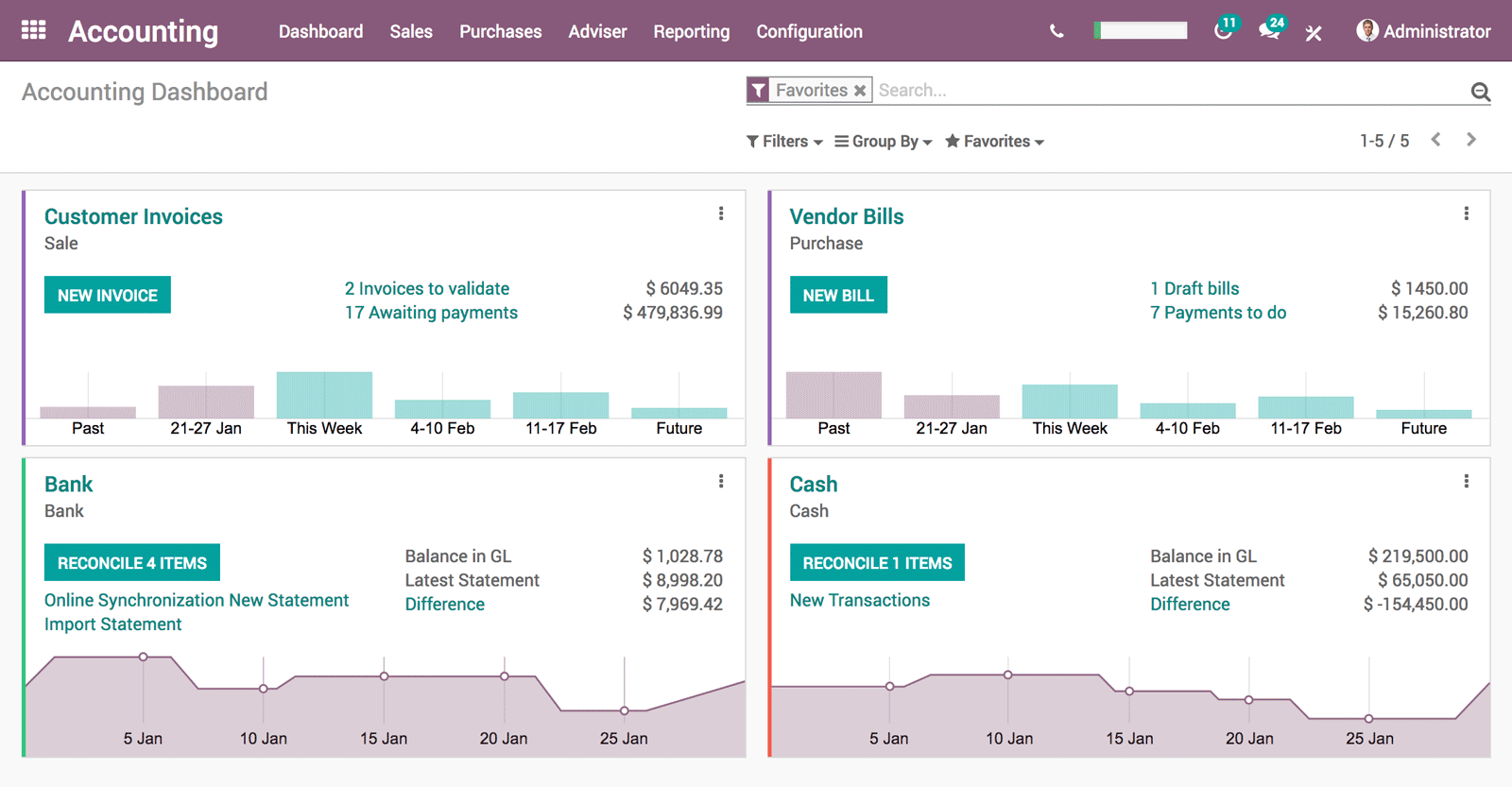 Easily create all income statement, balance sheet or cash flow statement reports.

Use filters, annotations and make comparisons quickly. Leverage Odoo's Business Intelligence to help you get the most relevant information.

Automate the outstanding invoice process. Send automatic reminders and configure the entire process to follow up on the outstanding invoice.
Ver informações sobre localização PT AQUI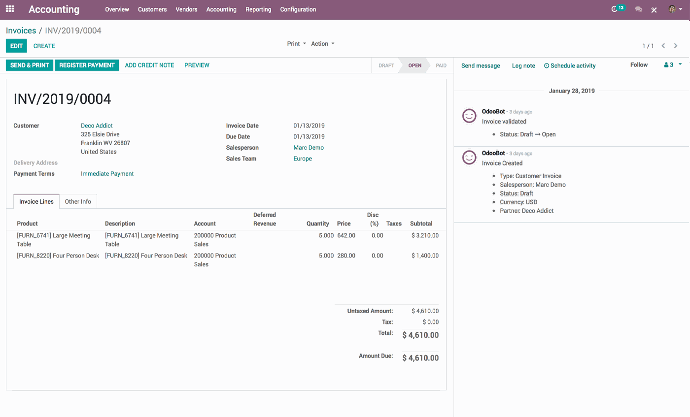 Automatically create invoices with Odoo from sales orders, delivery orders or based on time and material.

Creation of invoices from quotations sent to customers;

Sending professionally designed invoices in a few clicks;

Sending invoices by email in PDF format, or printed by post.

Online payments and automated follow-up process. Possibility of payments by Paypal, Multibanco, MbWay, Credit Card, etc.

Automate the collections management process. Send reminders automatically.

Track the movements and status of your invoices via your computer or smartphone.
Book a demo

​Talk to us, we are available to prepare a demonstration suited to the reality of your company.
Save time on expense reporting


Have access in one place to all travel expenses, material or any expenses of your employees.

Your employees can directly upload receipts to Odoo. This reduces the possibility of losing the receipts needed for your accounting.

To have a clearer view of all departments, manage your expenses by team.
Some Arxi clients

Companies that trust Odoo
Accounting and invoicing with Odoo

​Managing your company can be done with just one software
Talk to us for any question