​How to make available and disseminate telephone lines for consumer contact with Odoo - V15 and V16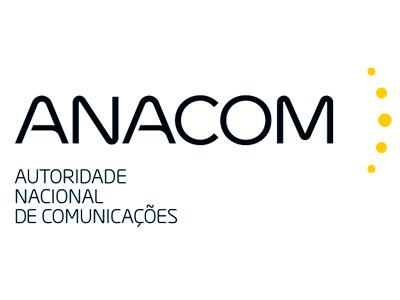 According to article nº 3, any entity that provides telephone lines for contacting the consumer must clearly and visibly disclose in its commercial communications (webpage, invoices, written communications, among others) the number made available, to which it must be associated, in an equally clear and visible manner, up-to-date information on the price of calls.

When it is not possible to present a single price for the call, the following information must be provided as an alternative:
"Call to national fixed network",
"Call to national mobile network".
Note 1: This decree-law does not oblige entities to provide a contact for customer service.

Note 2: Customers who don't have their phone number filled in on the layouts don't need to do anything.

In tax-relevant documents, telephone line information appears in the footer.

​In this way, in Odoo, go to the settings and select the document layout settings:

​Then edit the information in the footer: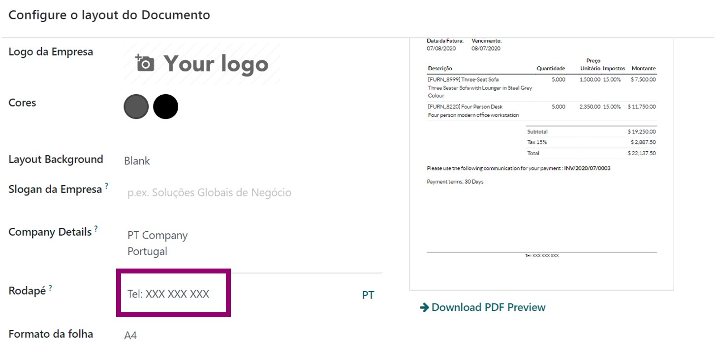 ​Put the price of each call or, if it is not possible to present a single price for the call, you must enter the type of call ("Call to national fixed network" or "Call to national mobile network"):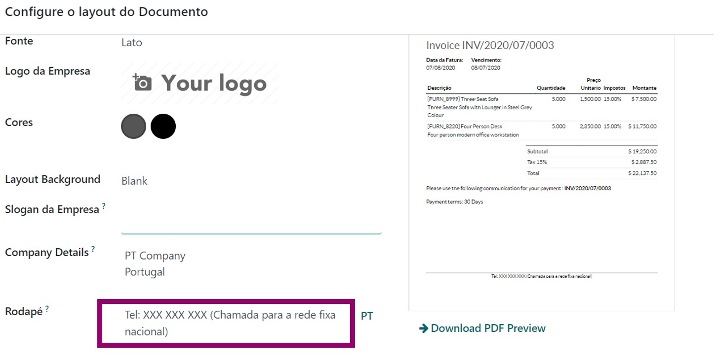 ​In this way, the information on telephone lines will comply with the law: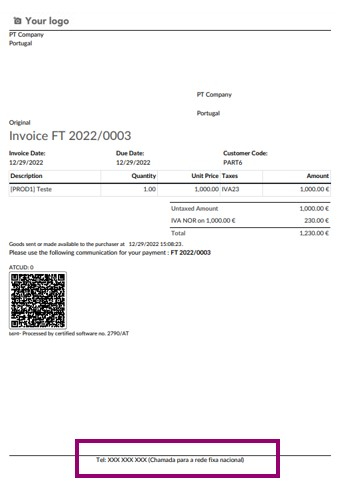 Do you have any doubt? Talk to us